Transalp Maloja – From St. Anton to Lake Como 6 stages – 370 km – 8250 m elevation gain – Level 4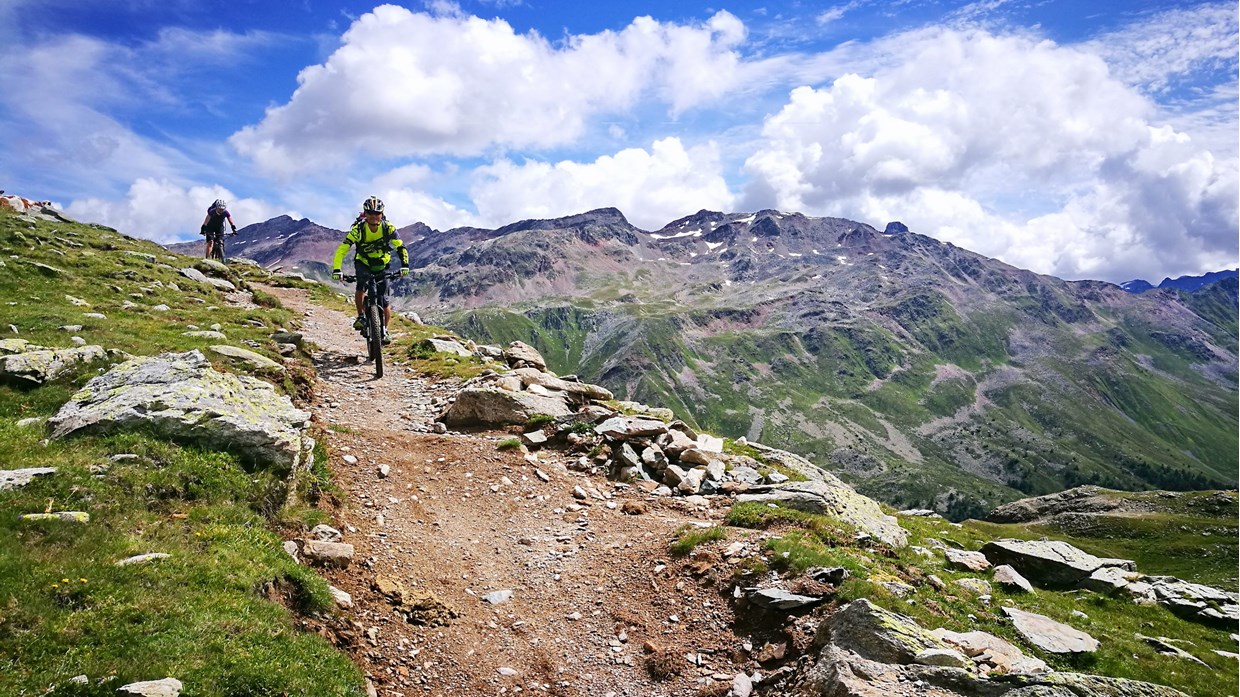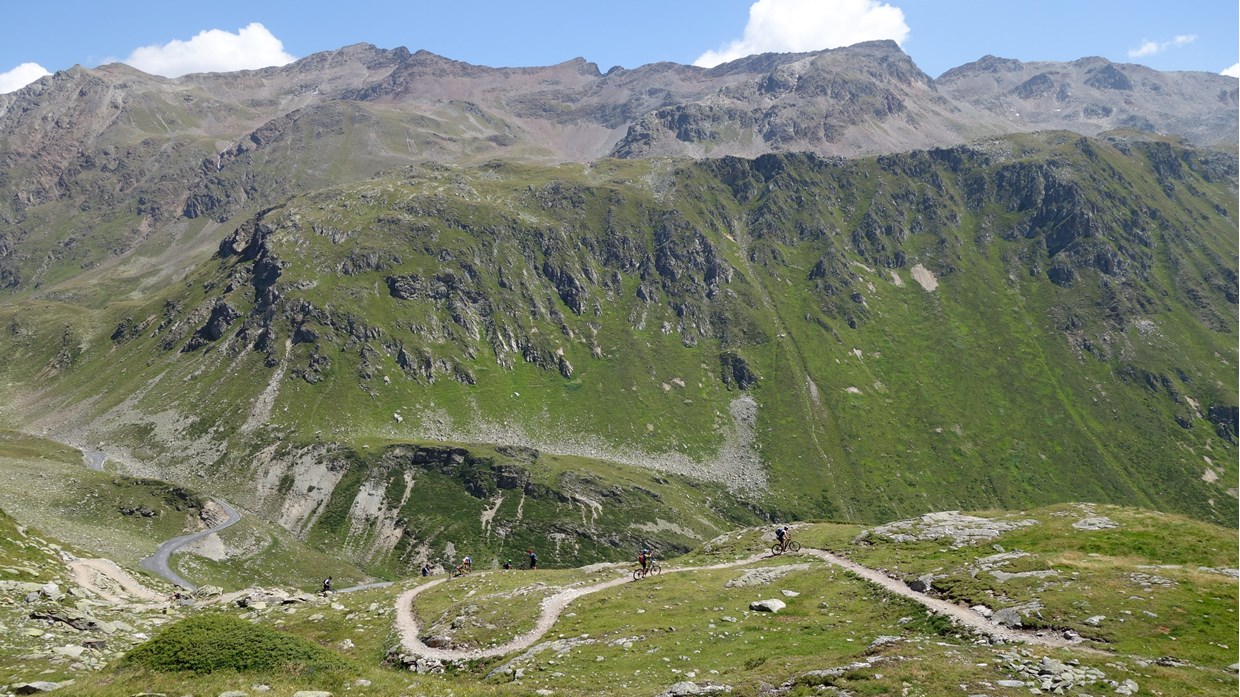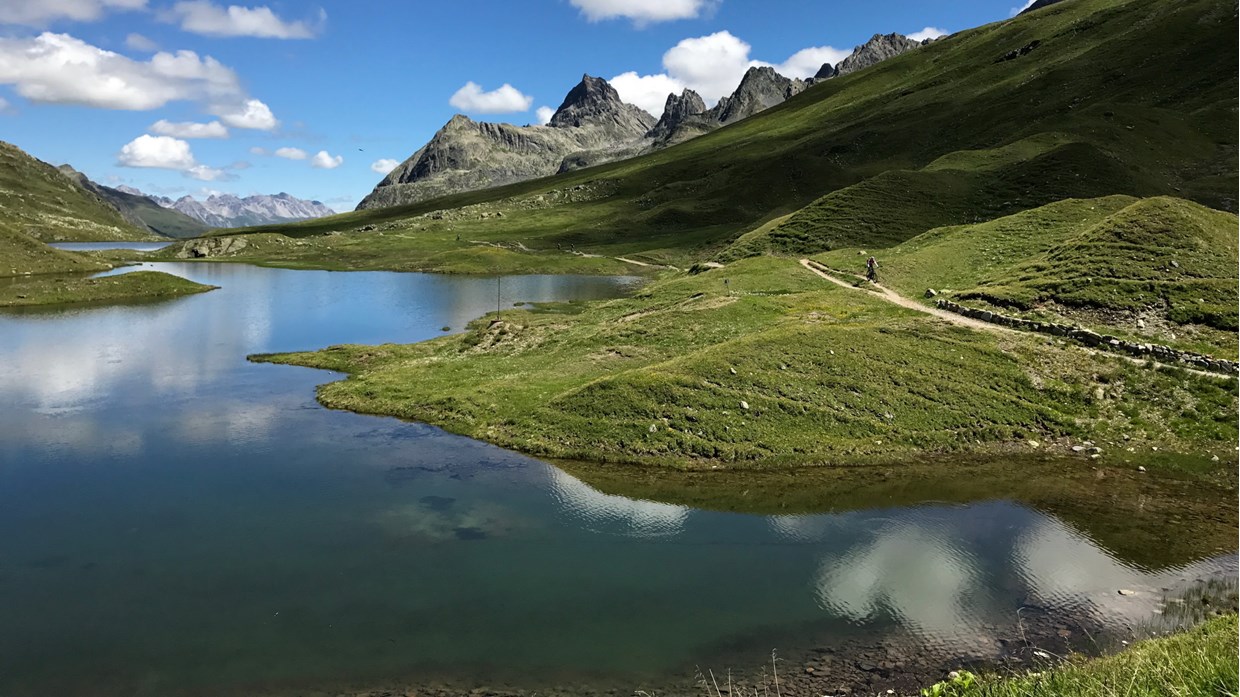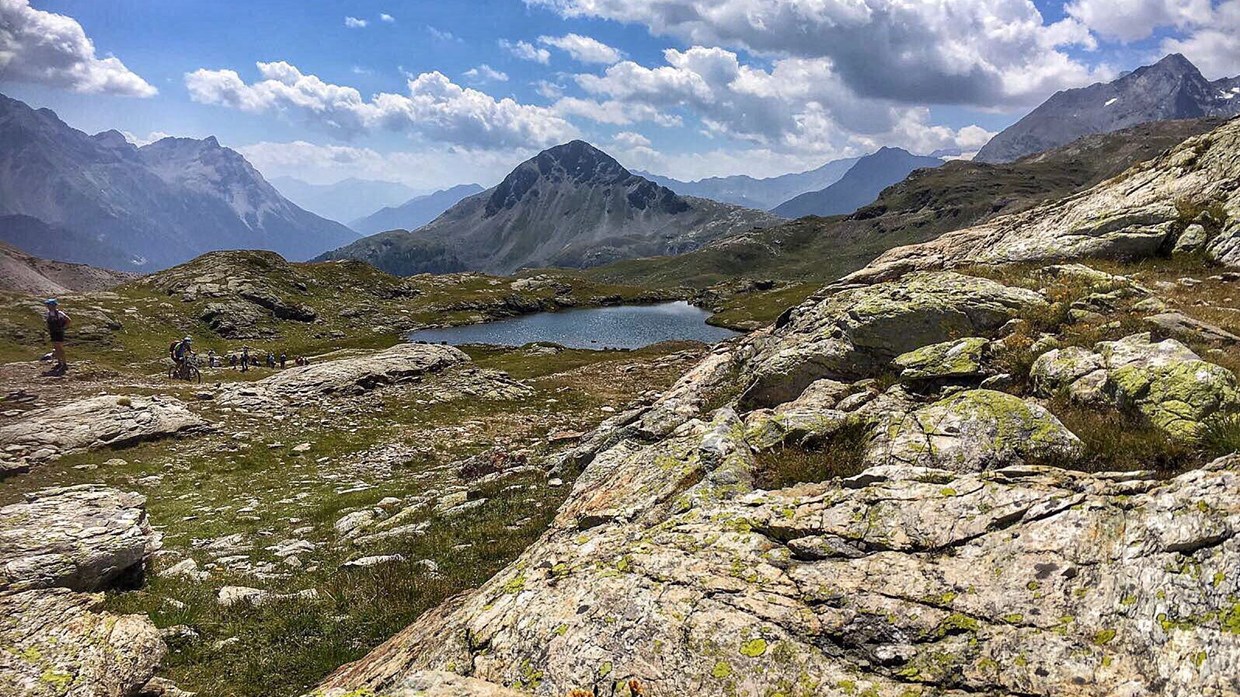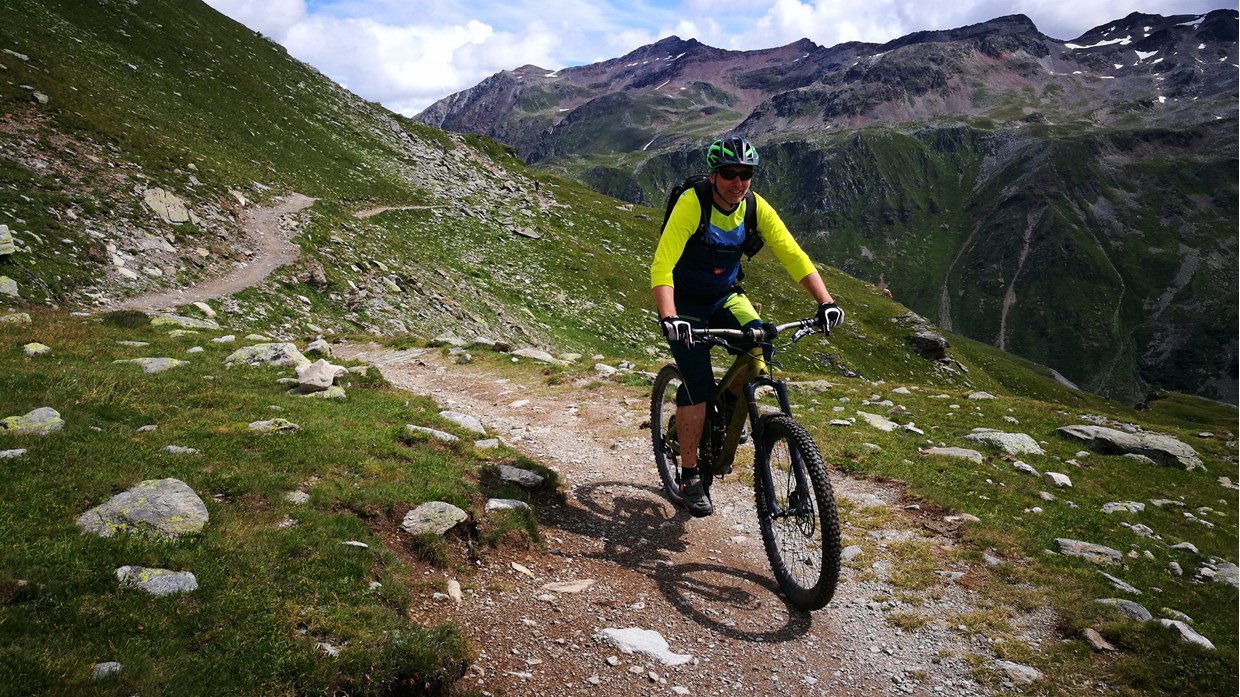 Glaciers and more Alpine highlights and best trails from St. Anton to the Val Bregaglia
Legendary From Ischgl above the 2.600 meters Fimbapass
Flowcountry We'll bike through the legendary Val Trela to Livigno
Itinerary
First day – Arriving at St. Anton
You'll receive all travel documents about 14 days before departure. They contain the exact hotel address and further information. Please arrive by about 6:00 p.m. You'll meet your group and the guide. After discussing the tour, the group will go to dinner together.
Second day – From St. Anton to Ischgl – 50 km, 1400 m elevation gain
We'll have finished the ascent to the Heilbronnerhütte before the lunch break. Riding in high alpine terrain, we'll descend to Galtür and then on to Ischgl. A 4-star hotel with wellness area awaits us.
Third day – From Ischgl to Nauders – 53 km, 1500 m elevation gain
Reaching the 2744 meter high Idjoch demands a great amount of strength and concentration. The reward for our efforts will be a glorious descent on tricky paths into the Inn valley. In Nauders, we'll stay in another top 4-star bike hotel with all creature comforts.
Fourth day – From Nauders to Sta. Maria – 65 km, 1750 m elevation gain
On nice trails, we'll roll down into the Engadine and climb the legendary Pass Costainas. We'll experience lots of highlights demanding a high level of riding technique. In a quaint hotel in Val Müstair, we'll scoot together a little bit in the small sauna.
Fifth day – From Sta. Maria to Livigno – 53 km, 1800 m elevation gain
The Val Mora is generally counted as one of the most beautiful mountain bike trails of all. We'll up the ante and ride on the specially built trails at Passo Trela. That way, we'll be above 2000 meters altitude almost all day. Afterwards, we'll relax in a pleasant hotel in the tax haven of Livigno.
Sixth day – From Livigno to Sils – 66 km, 1250 m elevation gain
Today, we'll have a great view of the world of Swiss glaciers. On technical trails, we'll ride into the heart of the Engadine. Cheesecake tastes especially good at the foot of the famous Morteratsch Glacier. In the afternoon, we'll proceed past St. Moritz and the Engadine lakes to a neat Swiss hotel in Sils.
Seventh day – From Sils to Lake Como – 80 km, 550 m elevation gain
From the beautiful Heidi landscapes, we'll ride down to the climber's paradise of Val Bregaglia. At the foot of the world famous climbing rock, several mountain bike delicacies await us before Italy welcomes us with a cappuccino. Arrival in the mediterranean climate of Lake Como.
Eighth day – Departure
After breakfast, the bikes are loaded onto the bus. Return trip by bus back to St. Anton. Upon arrival, everyone travels home individually.
My tip for Transalp Maloja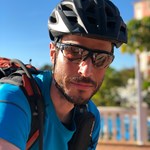 ---
"There are only a few routes through the Alps which a mountain biker must have experienced. The Transalp Maloja definitely belongs in this category. In the Alps, nothing surpasses the legendary Pass Costainas trail, the loneliness of the Val Mora and the elemental force of the Swiss glaciers. However, good preparation and good equipment are a requirement for this route. You should be sure to mount fat tires, because the paths are technically demanding."
Travel information
Level 4: Physical fitness
Riding technique
Arrival: Arrival by car or by train to St. Anton/ Austria.
Type of route: Gravel paths, single tracks, secondary roads.
Daily distance: 550-1800 m elevation gain, 50-80 kilometers
Total distance: 8250 m elevation gain, 370 kilometers
Included in the price: Guided tour with 7 overnight stays and half board (breakfast buffet, multi-course dinner menus) in good 3- or 4-star hotels in a double room, often with wellness areas. Luggage transport, cable car tickets, return transfer in a comfortable bus.
Minimum number of participants: 8 people
Price: € 1.395
Single Room Supplement: optional € 185

Travel dates 2021
25.07. to 01.08.2021
08.08. to 15.08.2021
29.08. to 05.09.2021
Not convinced yet?
We have more up our sleeves!
Your guides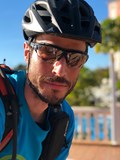 Andi Juen Tour guide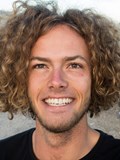 Lenhard Wartena Tour Guide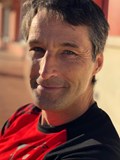 Michael Renner Tour guide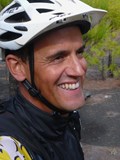 Olaf Reinartz Tour guide