Transalp Latemar – From Obernberg/Brenner to Auer 6 stages – 265 km – 9000 m elevation gain – Level 4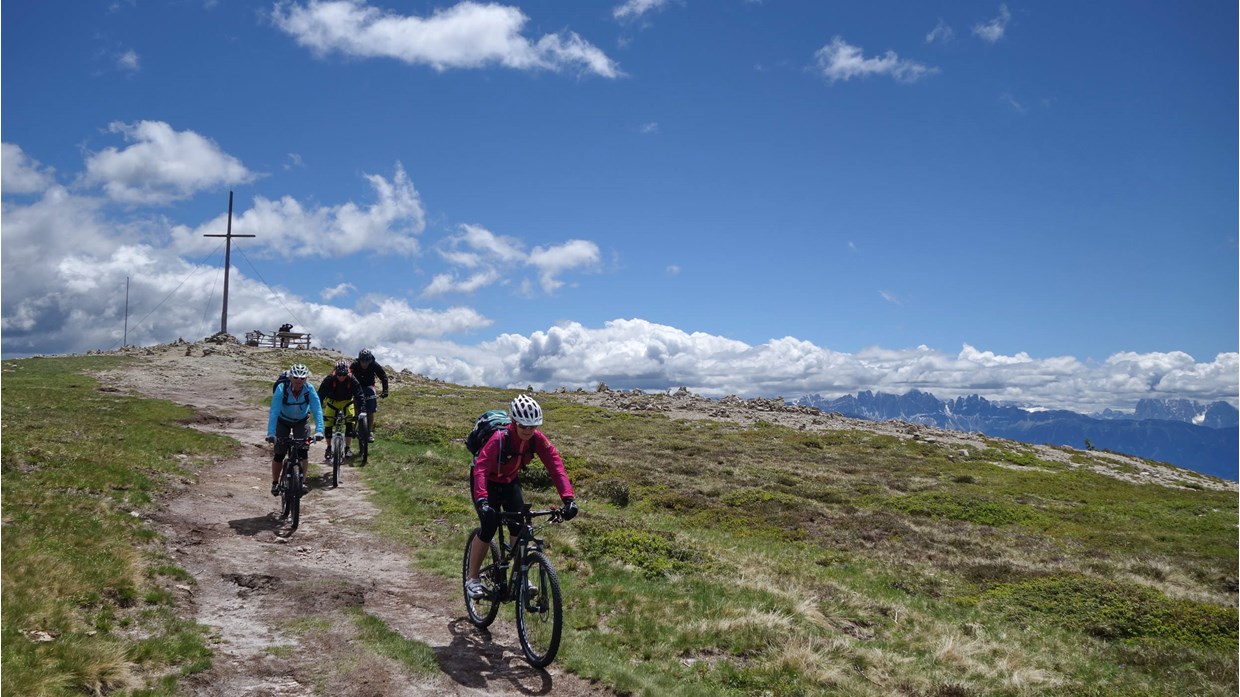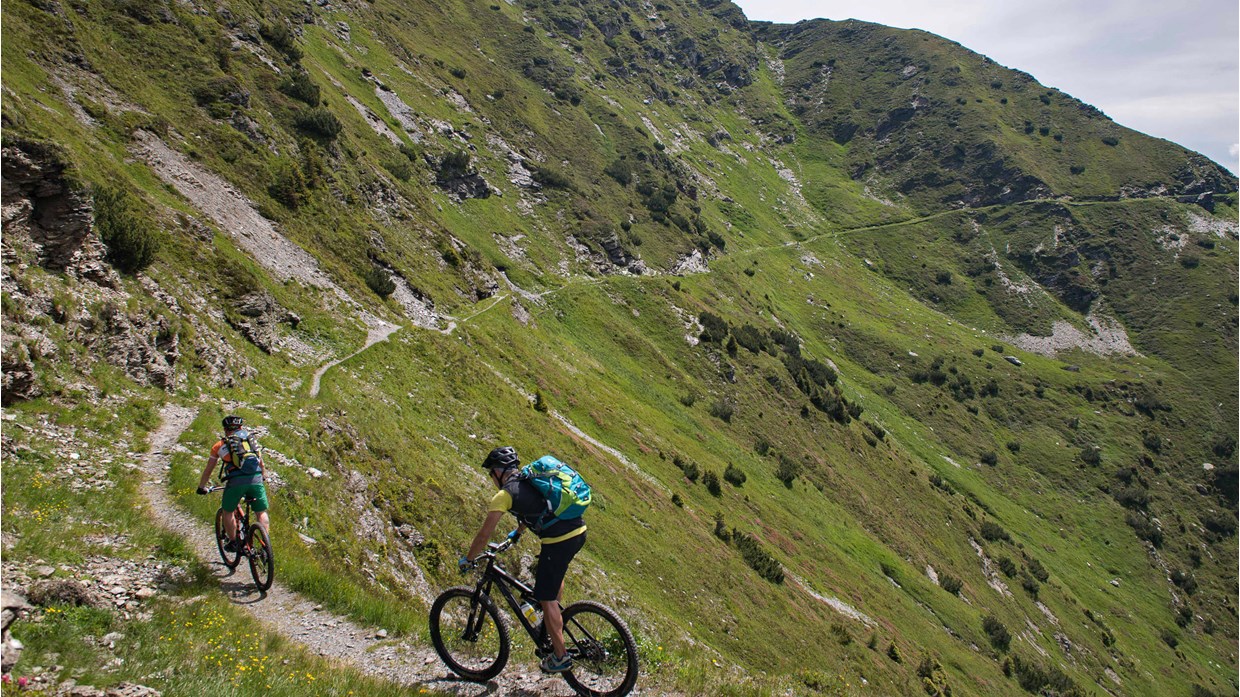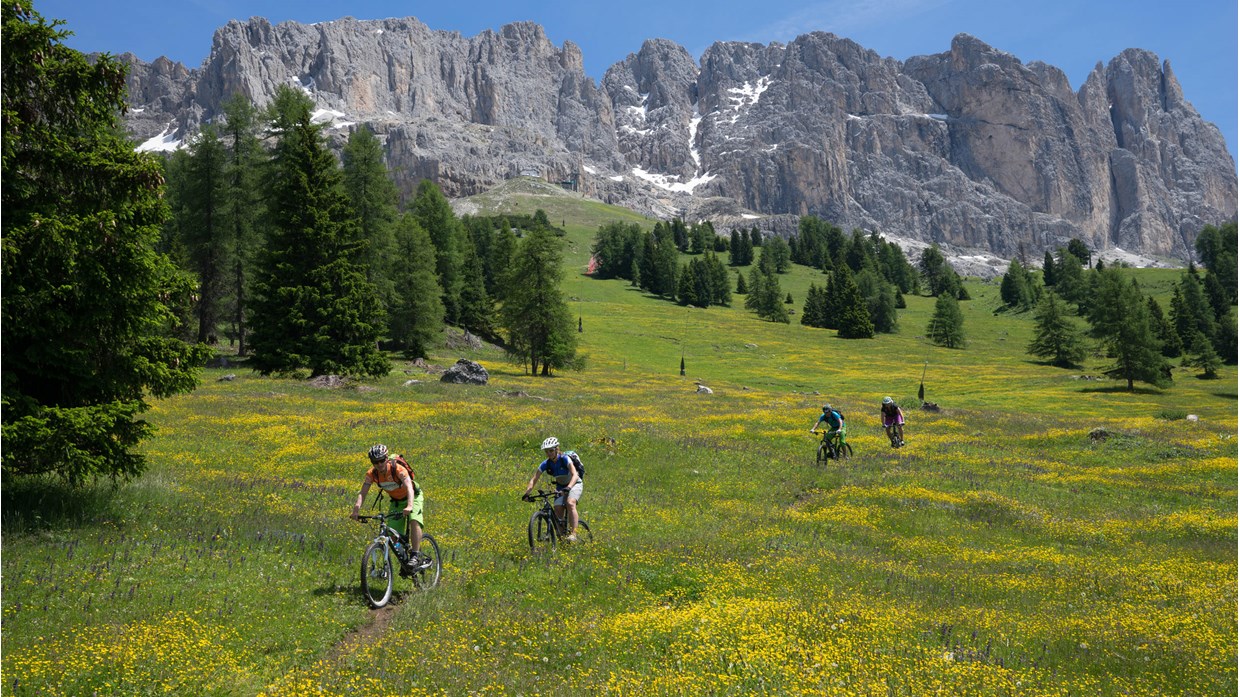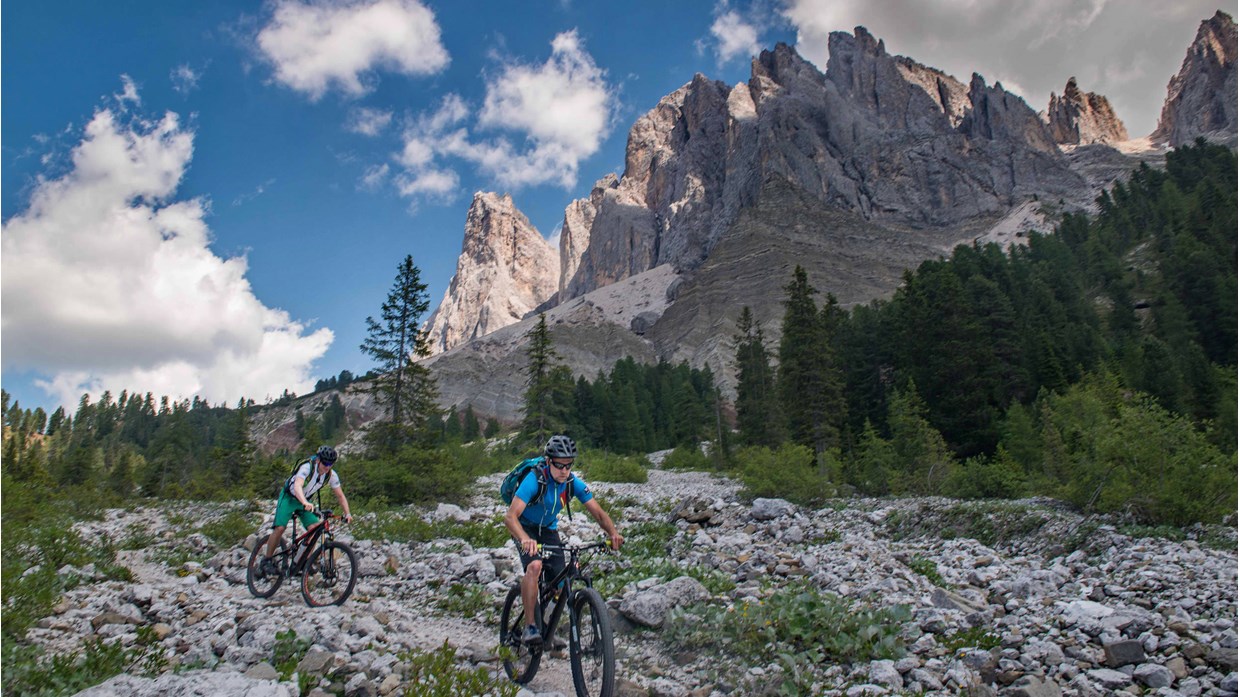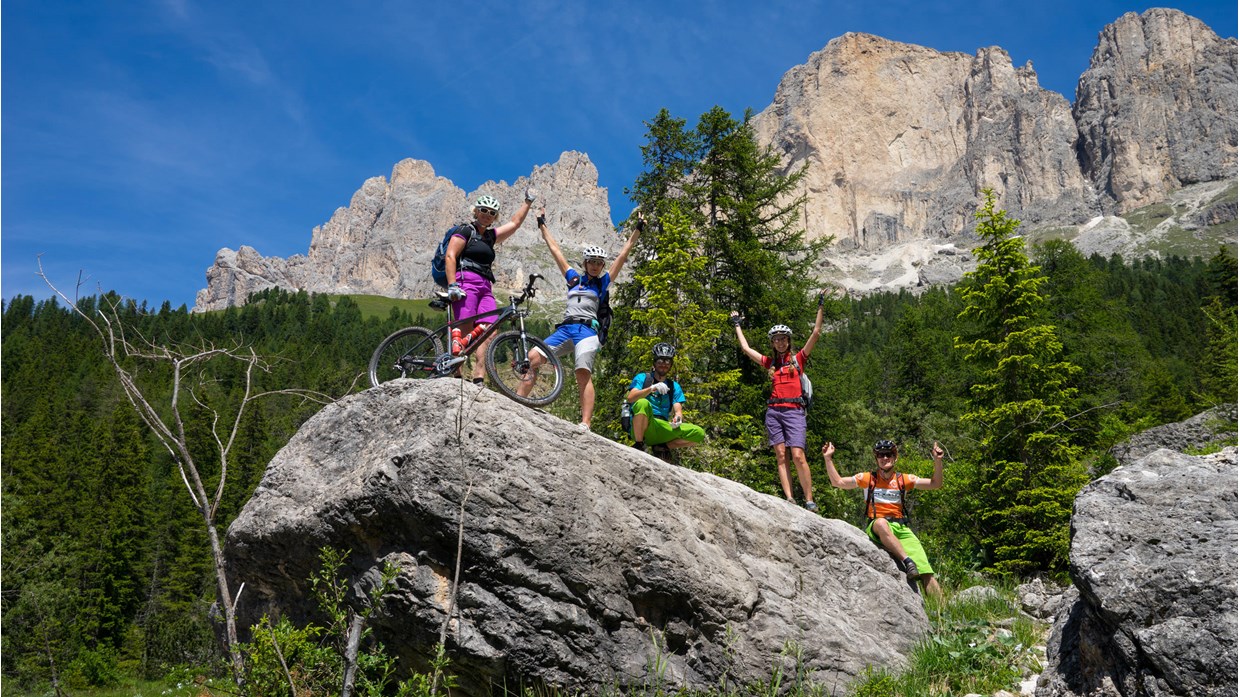 Unforgettable Brenner border ridge and 1er trails into the valley of Eisack
360 Degree Geisler, Seiser Alm, Rosengarten – Every day offers a great panorama.
Trails, Trails, Trails More bike fun is at a transalp hardly possible
Itinerary
First day – Arriving at Obernberg/Brenner
You'll receive all travel documents about 14 days before departure. They contain the exact hotel address and further information. Please arrive by about 6:00 p.m. You'll meet your group and the guide. After discussing the tour, the group will go to dinner together.
Second day – From Obernberg to Mauls – 46 km, 1400 m elevation gain
The tour starts with a demanding climb including a passage on which we have to push the bikes. We will pass lake Obernberg and reach the Portjoch. But efforts are rewarded by the view from the Brenner border ridge as well as the legendary trail into the Eisacktal. A wonderfull view of the imposing Tribulaun is offered. We'll stay in a romantic hotel, enjoying the best cuisine.
Third day –From Mauls to Brixen – 40 km, 1500 m elevation gain
In the morning, the 2000 meter high Valler Jöchl awaits its conquerors. Once we've reached the top, we'll have a glorious view of all the peaks of the Dolomites and we'll start into a never-ending downhill trail. We will go down for nearly 1500 meters of elevation gain into the Puster valley. We'll stay overnight in a 4-star hotel located in the historic old town of Brixen.
Fourth day – From Brixen to Gardena valley – 43 km, 1750 m elevation gain
The day starts with a little climb of 500 meters elevation gain. Afterwards the cable car brings us up to 2000-meter high peak. The view is breathtaking. On different paths we'll reach St. Magdalena. A wonderful view of the Geisler group is offered. The well-known climb through the nature park includes a passage on which we have to push the bikes. But efforts are rewarded by the panorama. We'll ride down into the Gardena valley and stay the night in a solid 3-star hotel with sauna.
Fifth day – From Gardena valley to Völs am Schlern – 52 km, 1500 m elevation gain
The cable car takes us right up to a height of 2000 meter. Here we'll drive on a panorama trails on the highest alpine pasture, the Seiseralm, in all of Europe. The area offers nice trails which leads us to the Tiers valley. We'll stay in a SPA hotel.
Sixth day – From Tiers to lake Karer – 38 km, 1450 m elevation gain
The massif of the Rosengarten group lies in front of us and we get close to the white rocks. Overnight in a sports hotel with all the comforts and a view.
Seventh day – From Lake Karer to Auer – 58 km, 1450 m elevation gain
The final section around Obereggen and the Trudner Horn offers a great range of roads. From the Cisloner Alm we'll go down for nearly 1000 meters of altitude difference. The wine-growing town of Auer is our goal. We'll enjoy a multi- course farewell dinner.
Eighth day – Departure
After breakfast, the bikes are loaded onto the bus. Return trip by bus back to Obernberg. Upon arrival, everyone travels home individually.
My tip for Transalp Latemar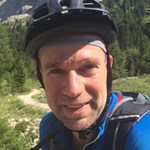 ---
"Transalp Latemar has to be done by everybody who likes our level 4-tours. Landscape and trails are perfectly combined. On top of that there will be consistently good hotels. Although we use the cable care twice, the tour does not lose its challenge – quite the opposite. For the downhill parts condition as well as concentration are necessary. Every day offers great panorama. What else could you want?"
Travel information
Level 4: Physical fitness
Riding technique
Arrival: Arrival by car or by train to Obernberg am Brenner/Austria.
Type of route: Forest and gravel paths, paved secondary roads, trails, short passages of pushing.
Daily distance: 1300-1750 m elevation gain, 38-58 kilometers
Total distance: 9000 m elevation gain, 265 kilometers
Included in the price: Guided tour with 7 overnight stays and half board (breakfast buffet, multi-course dinner menus) in good 3- or 4-star hotels in a double room (at least 1x in a suite with separate sleeping rooms), often with wellness areas. Luggage transport, lift and cable car tickets, return transfer in a comfortable bus.
Minimum number of participants: 8 people
Price: € 1.405
Single Room Supplement: optional € 190

Not convinced yet?
We have more up our sleeves!
Your guides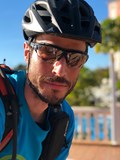 Andi Juen Tour guide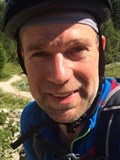 Lothar Finkbeiner Tour guide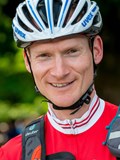 Sascha Müller Tour guide / Office