Transalp Dolomites Three Peaks – From Steinach/Brenner to Sexten 6 stages – 290 km – 6450 m elevation gain – Level 2-3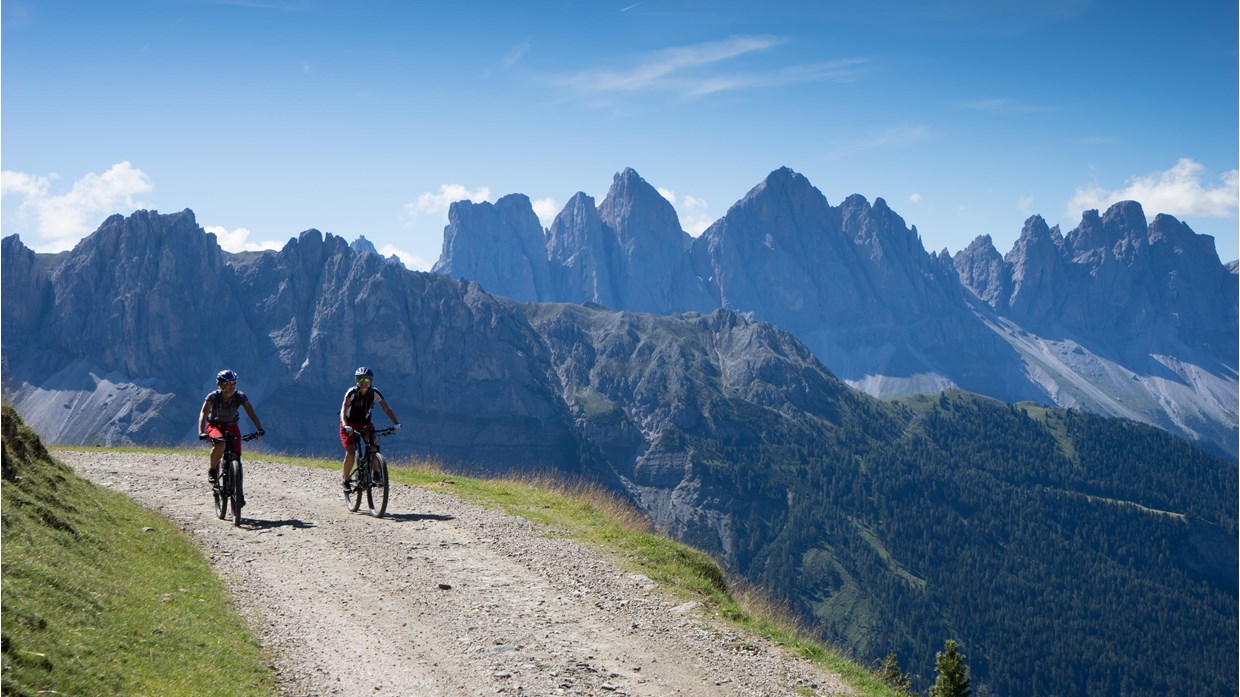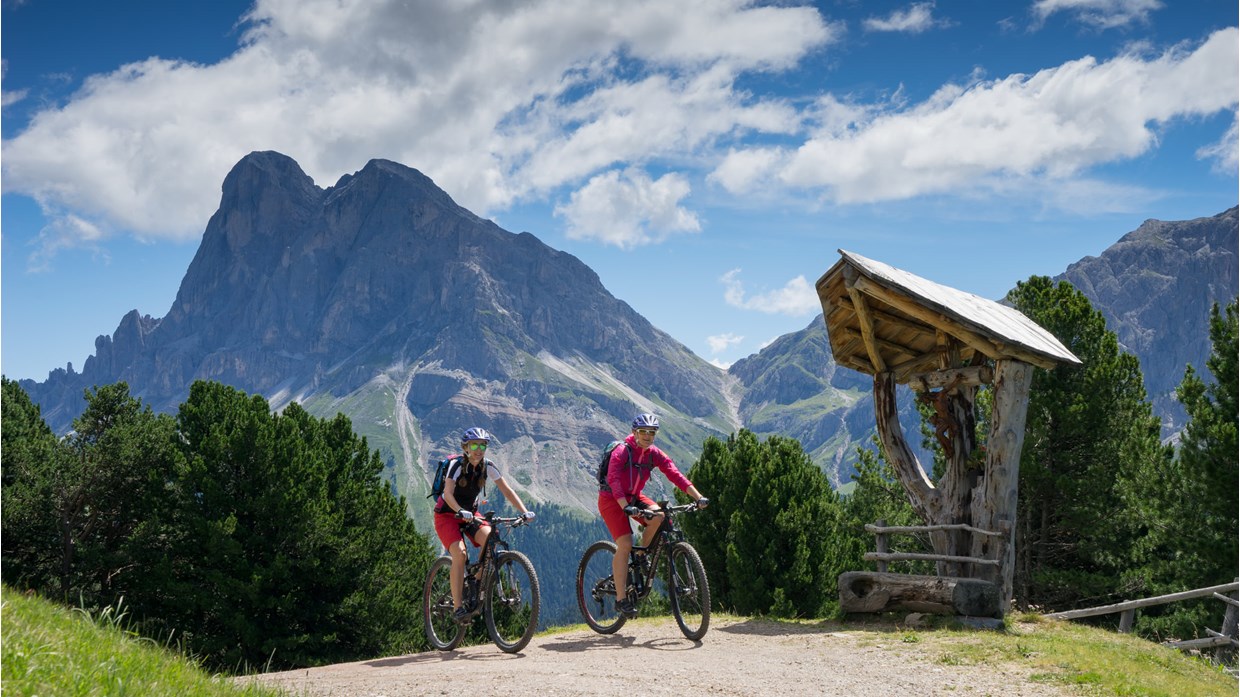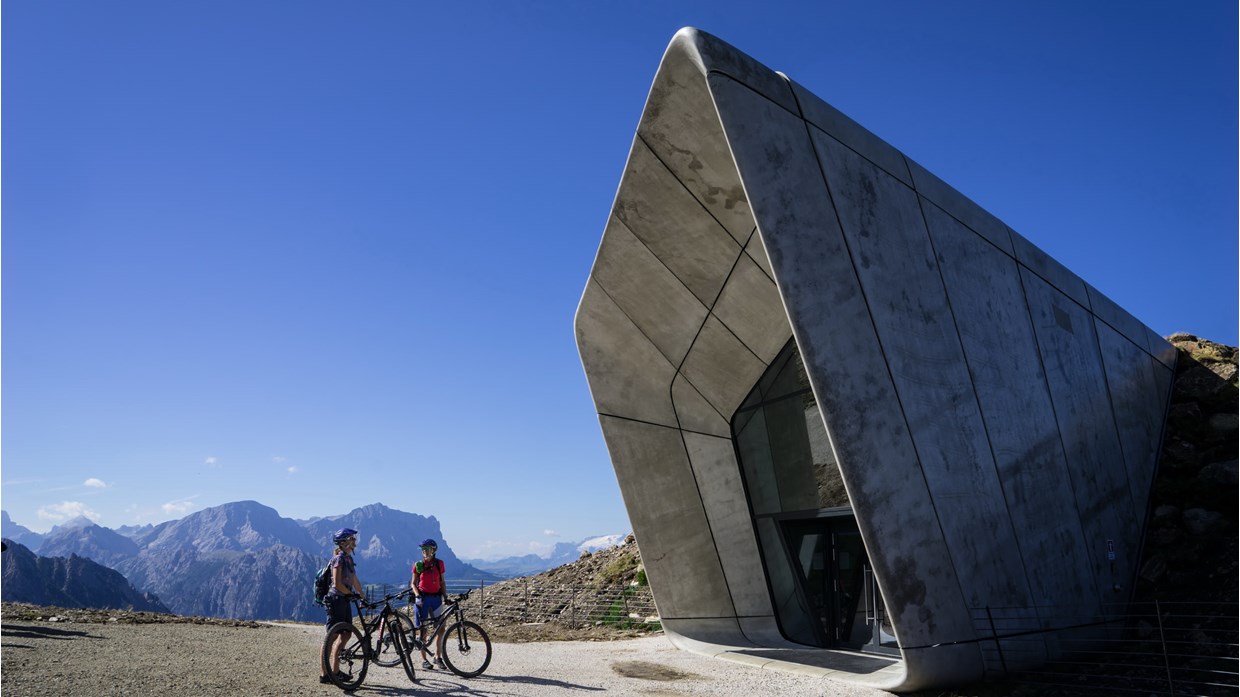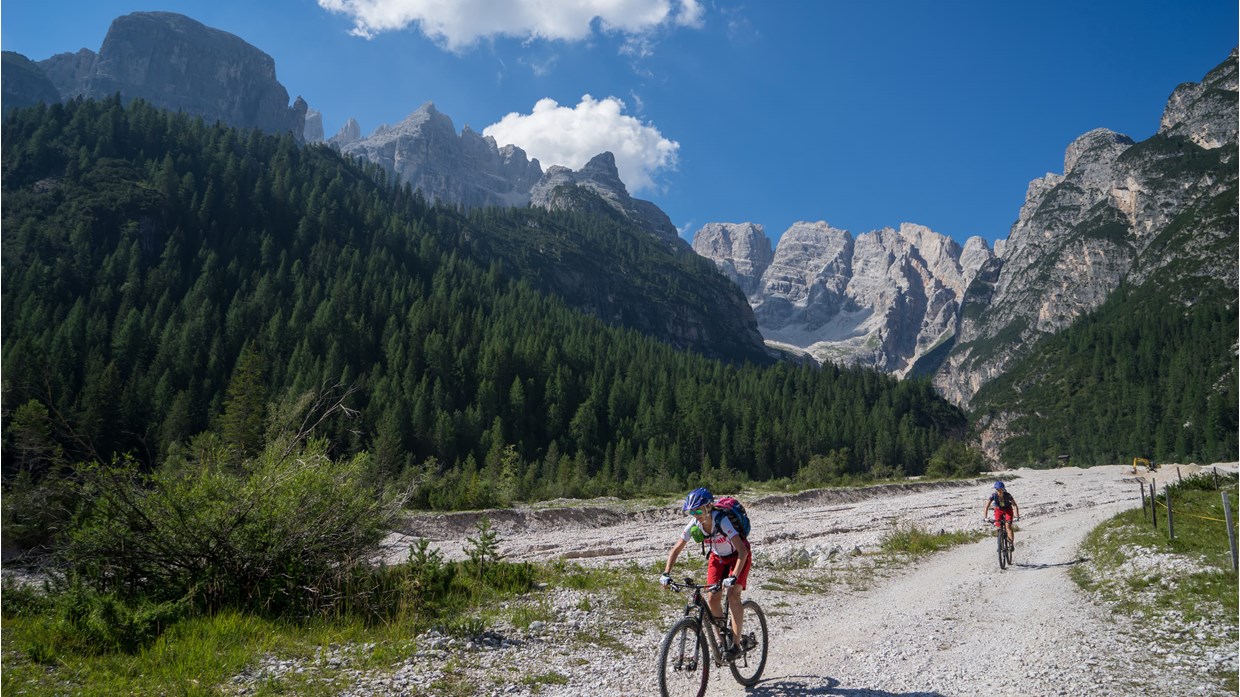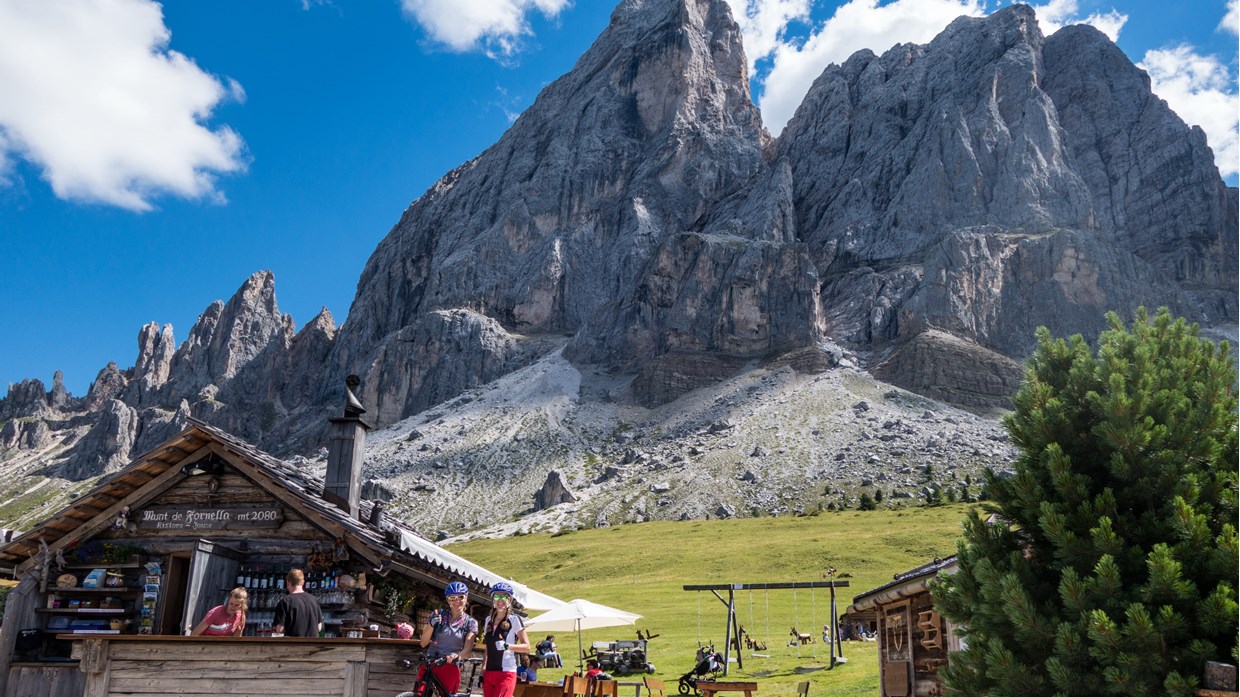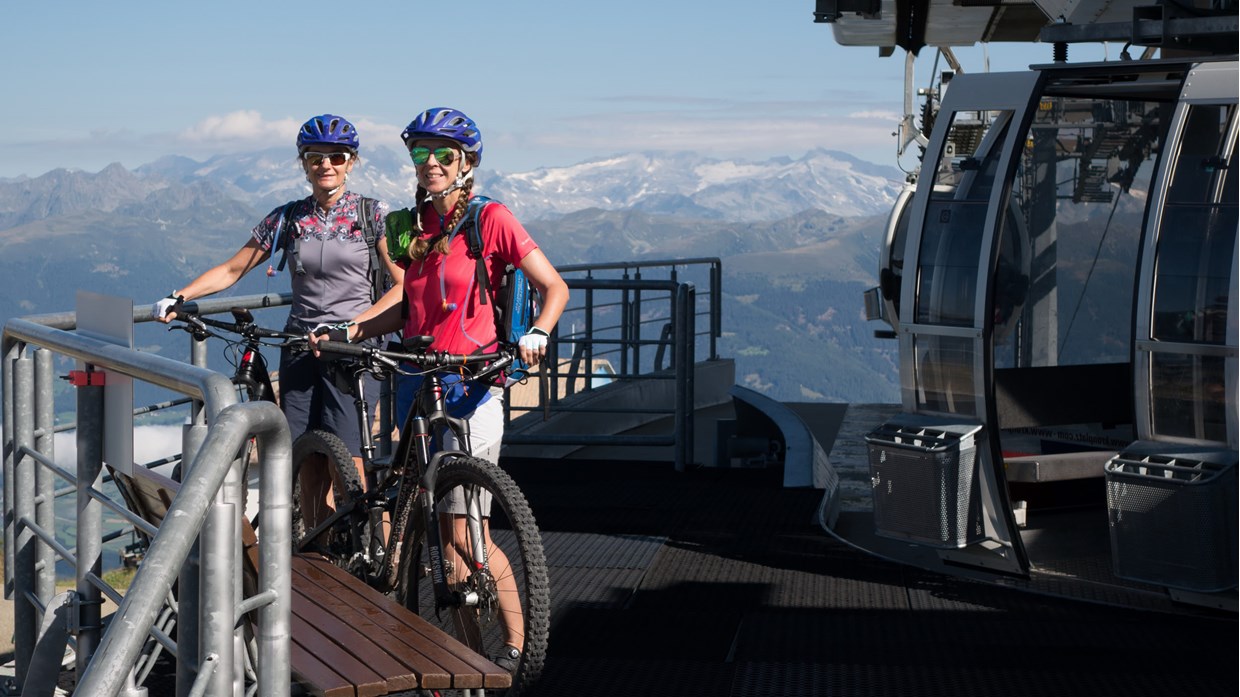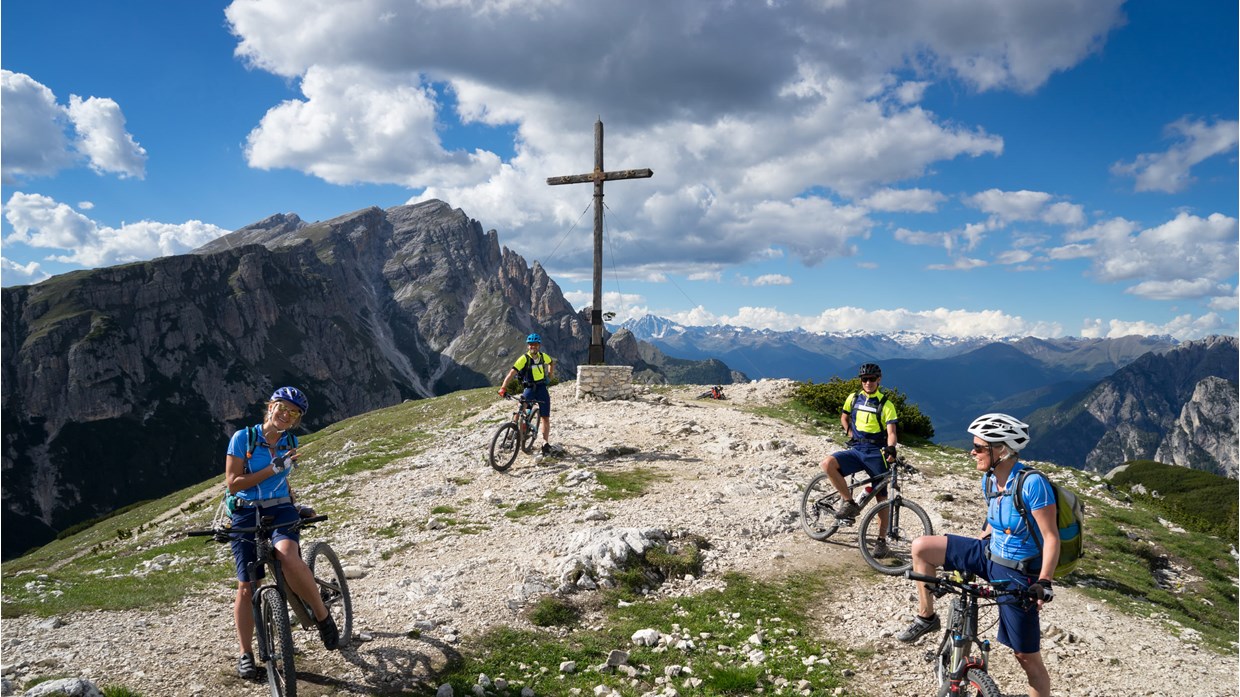 Dolomites at its best A spectacular route through the UNESCO world nature heritage site
summit experiences Plose, Geisler peaks, Kronplatz, Monte Cristallo: best panoramic view
save valuable energy two cable cars make the tour easier
Itinerary
First day – Arriving at Steinach/Austria
You'll receive all travel documents about 14 days before departure. They contain the exact hotel address and further information. Please arrive by 6:00 p.m.. You'll meet your group and the guide. After discussing the tour, the group will go to dinner together.
Second day – From Steinach to Brixen – 68 km, 1100 m elevation gain
This first day will be characterized by a diverse range of different paths. Large segments will be managed via the Brenner-cycling path. Soon the main Alpine ridge will be conquered. Afterwards we will reach the lonely Pflerschtal. After a grand finale through the Isarco valley we will reach the diocesan town of Brixen. We'll stay overnight in a 4-star hotel located in the historic old town of Brixen.
Third day – From Brixen to St. Martin Thurn – 40 km, 1150 m elevation gain
The cable car takes us right up to the top of the Plose. Our well deserved break offers fantastic views of the Geisler peaks. We will get really close to the mountain range. The descent to St. Martins seems not to end. Our destination is a good hotel with best cuisine.
Fourth day – From St. Martin Thurn to Stefansdorf – 45 km, 1100 m elevation gain
The ascents in the Dolomites can be really steep. But we will be compensated by great views. After lunch we will reach our 4-star hotel with great buffet dinner via a unique panorama paths.
Fifth day – From Stefansdorf to Außerprags – 52 km, 900 m elevation gain
The cable car takes us up to the top of the well known panoramic mountain: The Kronplatz with its 360 degree panoramic view and the new Messner Mountain Museum is a magical place. The rest of the day will be characterized by great Dolomite landscape and dynamite trails.
Sixth day – From Außerprags to Sexten – 51 km, 1100 m elevation gain
We climb up to the prato piazza and the monte specie with an altitude of 2300 meters. There we enjoy the best view of the "Three Peaks". The panorama is overwhelming. During the descent we will see more important mountains of the Dolomites. Monte Cristallo is one of them. Via Toblach we reach our destination Sexten.
Seventh day – From Sexten to Sexten – 35 km, 1100 m elevation gain
During this wonderful day excursion we will see the Sextner Dolomites in all its beauty. Great views compensate for the efforts of the tour. We will celebrate with a farewell dinner.
Eighth day – Departure
After breakfast, the bikes are loaded onto the bus. Return trip by bus back to Steinach. Upon arrival, everyone travels home individually.
My tip for Transalp Dolomites Three Peaks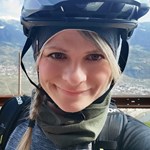 ---
"It is always amazing how beautiful the Dolomites are. On this tour we have consciously decided for another itinerary. The route is full of highlights, without extremely difficult passages. But all mountain bikers will be in their element. It will be hard to find more view without additional elevation gain. The descents offer a good mixture of different trails. This tour promises to put you in a good mood."
Travel information
Level 2-3: Physical fitness
Riding technique
Arrival: Arrival by car or train to Steinach am Brenner/Austria.
Type of route: Forest and gravel paths, paved secondary roads, trails.
Daily distance: 900-1150 m elevation gain, 35-68 kilometers
Total distance: 6450 m elevation gain, 290 kilometers
Included in the price: Guided tour with 7 overnight stays and half board (Breakfast buffet, multi-course dinner menus) in good 3- or 4-star hotels in a double room, often with wellness areas. Luggage transport, Cable car, return transfer in a comfortable bus.
Minimum number of participants: 8 people
Single Room Supplement: optional € 190

Not convinced yet?
We have more up our sleeves!
Your guides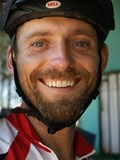 Andreas Hübl Tour guide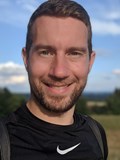 Benedikt Pauli Tour guide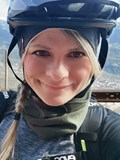 Karin Zelger Tour Guide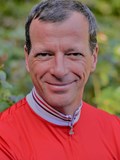 Oliver Gross Tour guide